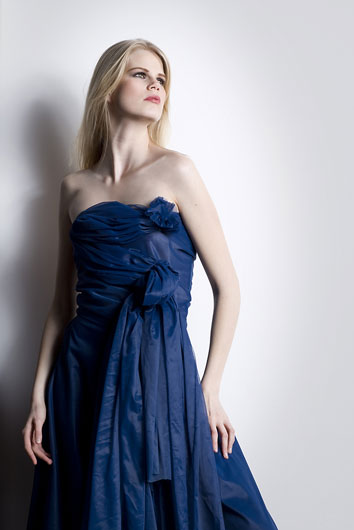 An elegant woman is photographed in a flowing blue dress, on a white background. The dark navy dress is strapless and, though simple, has several adornments on the front that ensure it is not plain. This dress would be ideal to wear in many situations, from casual to formal.
---
Link to this photograph page:
<a href="https://www.womensdresses.us/blue-dress.htm">Blue Dress</a>
Copyright © 2011- WomensDresses.us. All rights reserved.

Blue Dress Picture