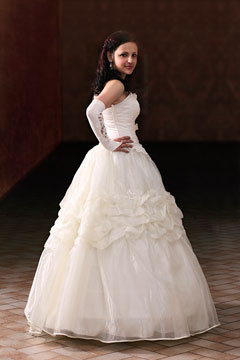 EBay is an excellent source for women's dresses and skirts. Some of the dresses are new, and sold by online dress shops. Others are previously-owned, and may still have their tags attached!

Most dresses listed on eBay are one-of-a-kind, and available in only one size. They may be custom-made dresses, only worn once, and they can often be purchased at greatly reduced prices. EBay is also a good place to find vintage dresses.

When searching for a dress on eBay, enter the word "dress", along with the desired color and size, in the search bar. Multiple dress listings will usually appear. Just as with any dress available for purchase, fit may vary for a particular size.
---
Copyright 2007-2023 Zeducorp.
All rights reserved.

Dresses for Women at eBay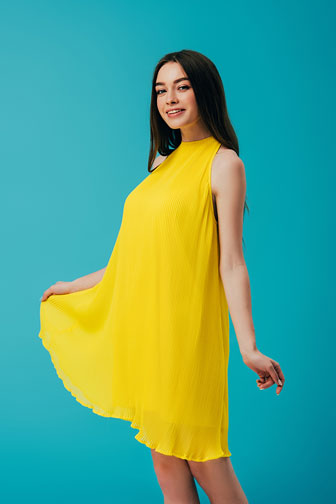 Wearing a Yellow Dress