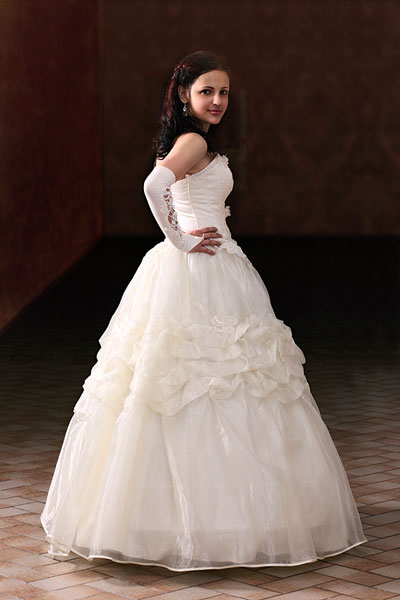 A young woman with dark hair is photographed wearing an elaborate sweet sixteen dress. The dress is white, and it skims the tiled floor that the woman is standing on. It has several ruffles in the middle of the skirt. Elbow-length gloves complete the look. The woman is photographed from the side, with her hands on her hips.
---
Link to this photograph page:
<a href="https://www.womensdresses.us/sweet-sixteen-dress.htm">Sweet Sixteen Dress</a>
Copyright © 2011- WomensDresses.us. All rights reserved.

Sweet Sixteen Dress Picture